Media Client List
SevereStudios.com
MyWeatherBuzz.com
Baltimore Guide – Baltimore, MD
Louisville Courier-Journal – Louisville, KY
WLNE TV – Providence, RI
Sarasota Herald Tribune – Sarasota, FL
WATE TV – Knoxville, TN
WOWT TV – Omaha, NE
WTVC TV – Chattanooga, TN
Spokane Spokesman-Review – Spokane, WA
WCYB / WEMT TV – Bristol, VA & Bristol, TN
KTBS / KPXJ TV – Shreveport, LA
Weathernow.tv – Lubbock, TX
WDAZ / WDAY TV – Fargo / Grand Forks, ND
KFGO Radio & Sister Stations – Fargo, ND
WCTI TV – New Bern, NC
WRUF TV & Radio / WUFT Radio & Sister Stations / gatorweather.com – Gainesville, FL
WNMB Radio – North Myrtle Beach, SC
WBNG TV – Binghamton, NY
WABI TV – Bangor, ME
News Press – Santa Barbara, CA
KOTA TV – Rapid City, SD
KOTA Radio – Rapid City, SD
WSTU / WPSL / WJNX Radio and Sister Stations – Fort Pierce, FL
KTVL TV – Medford, OR
KLAX TV – Alexandria, LA
KLFY TV – Lafayette, LA
Wyomingnetwork.com – Cheyenne, WY
The Ada News – Ada, OK
WENY TV – Elmira, NY
KIEM TV – Eureka, CA
Beartooth NBC TV – Helena / Great Falls, MT
KVEC Radio & Sister Stations – San Luis Obispo, CA
KBLU Radio & Sister Stations – Yuma, AZ
KVHP TV – Lake Charles, LA
Bowling Green Daily News – Bowling Green, KY
KENV TV – Elko, NV
WUSM Radio – Hattiesburg, MS
KERR Radio & Sister Stations – Kalispell / Polson, MT
WMFD TV – Mansfield, OH
WDNN TV – Dalton, GA
WCYO Radio & Sister Stations – Richmond, KY
KXAZ Radio & lakepowelllife.com – Page, AZ
WGOL / WKAX Radio & Sister Stations – Russellville, AL
KYYK / KNET Radio – Palestine, TX
KRAI Radio & Sister Stations – Craig, CO
KKHA Radio – Bay City, TX
Sun Newspaper Group– Argyle, TX
KVRP Radio & Sister Stations – Haskell, TX
WJVO / WJIL Radio & Sister Stations – Jacksonville, IL
KMMO Radio – Marshall, MO
Pendleton Gazette – Pendleton, IN
KOGA Radio & Sister Stations – Ogalalla, NE
KAJN Radio – Crowley, LA
KYTX / KCEB TV – Tyler, TX
WGXA Fox 24 – Macon, GA
KAGS NBC23 TV – College Station, TX
WJZD Radio – Gulfport, MS
KOKI Fox23 TV – Tulsa, OK
scanaugusta.com
WxBrad.com
hoosierwx.com
northeastweathereye.com
KAZQ TV – Albuquerque, NM
KCEN TV
KAGS TV
Fox Little Rock
SevereStudios.com
EastTexasRadio.com (6 radio stations)
---
Partners

SEVERESTUDIOS.COM
SevereStudios is comprised of the largest team of storm chasers in the nation. They are the industry's premiere provider of severe weather video, both live and taped. In partnership with ZoomRadar, the two companies provide some of the most compelling live storm chasing video available. Our live and taped video can be seen on various media such as the Weather Channel, CNN, CBS News as well as numerous media websites. Ask us about our live streaming API for your web or mobile apps!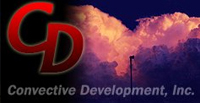 CONVECTIVE DEVELOPMENT
Convective Development, Inc. develops weather software and provides services specializing in forecasting and alerting. Some products have been F5Data, F5 Software, Cat5Data, AlertMe Pro, StormGuide and WarnMe. Convective Development has individual and commercial clients. Some of our customers have been state emergency managers, fire departments, AllisonHouse, LLC.; SpotterNetwork, ZoomRadar and WeatherNation. We have also worked with some TV and radio stations for their custom solutions.

ALLISONHOUSE LLC
AllisonHouse, LLC. is a weather data warehouse that organizes and provides radar data, surface observations, upper air, watches & warnings, lightning, storm reports, hurricane forecasts, satellite, outlooks, storm tracks and more! If you need a reliable source, or backup service, this is the place to go. AllisonHouse does not use publically available data sources, they have their own pipeline to the raw data files, so if the public web sites and online images go down, AllisonHouse will still have uninterrupted data. This data is then ingested into your favorite radar software such as Gibson Ridge or StormLab for viewing over real-time radar images. This data is essential to any storm chaser or forecaster who wants detailed and real-time mesoscale weather data.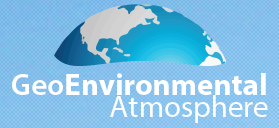 GEOENVIRONMENTAL ATMOSPHERE
GeoEnvironmental Atmosphere was founded on September 1st. 2011 by Andrew Fleck (Founder). At GeoEnvironmental Atmosphere, the team proves that there is a correlation between the actions of the Atmosphere, the product, and what effect it will have on the environment. The team does this in a way that is accurate, educational and informative. GeoEnvironmental Atmosphere serves the mission to provide weather forecasts and analysis for the public and Emergency Managers across North America. Visit them at http://geoea.org/

WEATHERON
WeatherOn is a local, voluntary, student-based organization that predicts the weather for the Washington and Oregon regions. We feature weather blogs from some of the most ambitious meteorological talents in the Pacific Northwest, and we offer clear and informative forecasts for cities and zones around the area. With innovative features such as live chatting sessions and text alerts, getting your forecast has never been so awesome. Visit them at http://www.weatheron.net/